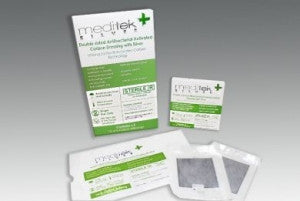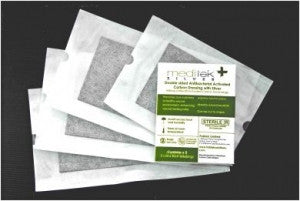 Meditek Silver Antibacterial Wound Dressing
An essential item for your horses/pet first aid kit or for the vet's wound dressing cupboard - our wound dressings use a layer of Zorflex fabric that has activated carbon with silver to provide an antibacterial environment. They are a new generation of wound care dressings.
The Meditek dressings are designed to promote and maintain a healthy wound environment, enhancing wound healing rates. The activated carbon layer also adsorbs wound odour while the other components of the dressing absorb wound exudate.
Zorflex is scientifically proven effective against Dermatophilus congolensis, Pseudomonas aeroginosa and others. Activated carbon and silver is also widely used in human wound care.
The brilliant advantage of the Meditek Silver dressing is that it can be cut to size and shape.